New England Wedding with a Turkish Twist
January 28, 2020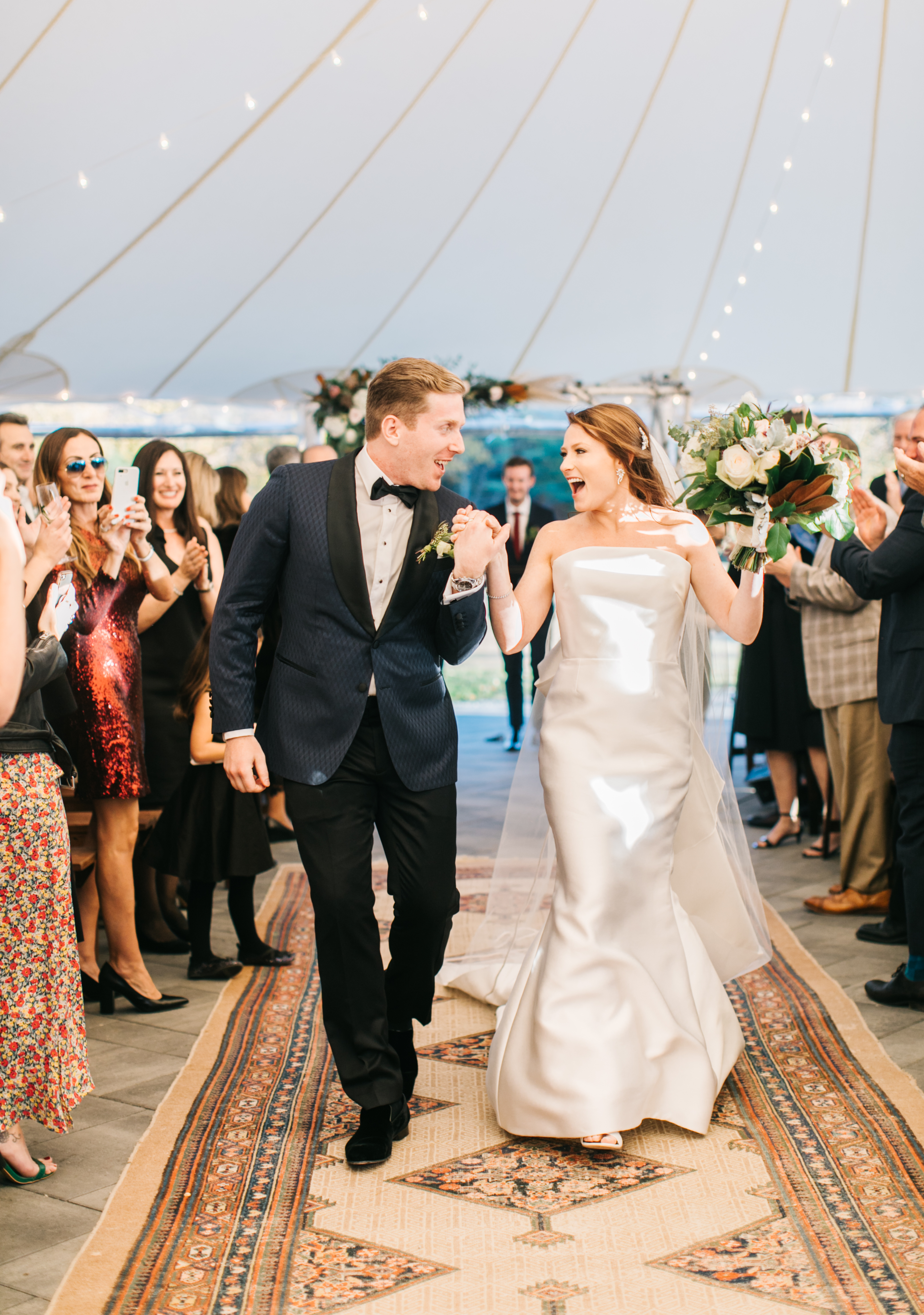 Featuring deep reds, drummers, bellydancer, hena, and other traditional Turkish wedding customs at the Preserve at Chocorua in New Hampshire.
Venue: The Preserve at Chocorua
DJ: La Bella And The Beat
Hair: Jenna McNamara
Makeup: Shaunna Legatos
Coordination: Lauren By Design
Florals: Designed Gardens Flower Studio
This two day celebration features everything the New York City couple holds dear to their hearts. The welcome dinner was all about bringing their closest friends and family together to celebrate their traditions and honor both Turkish and Jewish heritage.
The evening at the beautiful Preserve at Chocorua began with traditional Turkish food, a band, followed by performances by a bellydancer from Boston.
On the wedding day we had a typical New Hampshire beautiful, warm, sunny autumn day. Which only enhanced the background of golden maple trees lining the load up to the Preserve.
After the beautiful tented ceremony, lined with vintage rugs, guests were invited to the barn for the reception. Once guests were seated, the couple was introduced and followed in a Turkish drummer.
As welcome dinners at the venue of the wedding are becoming more popular, we (photographers) get an exclusive opportunity to get to know the family and friends. Those key people, who will be in many photos too.
If you have the patience to scroll to the end, you will see the amazing bellydance performer's sword dance, dance with those "wings". It was a greatly interactive and the guests seemed to love being included and involved in this party.
And what was some of my favorite feature on the wedding day is their guests outfits. Most ladies wore the most fashionable dresses, textures, and interesting colors. As the guests arrived to the wedding ceremony at the Preserve, they were welcomed to diy cocktail table and the most delicious Turkish delights.
It was an interesting mix of two different cultures, traditions and was a beautiful celebration.