Amelia and Drew's Winter Harbor Wedding
June 19, 2017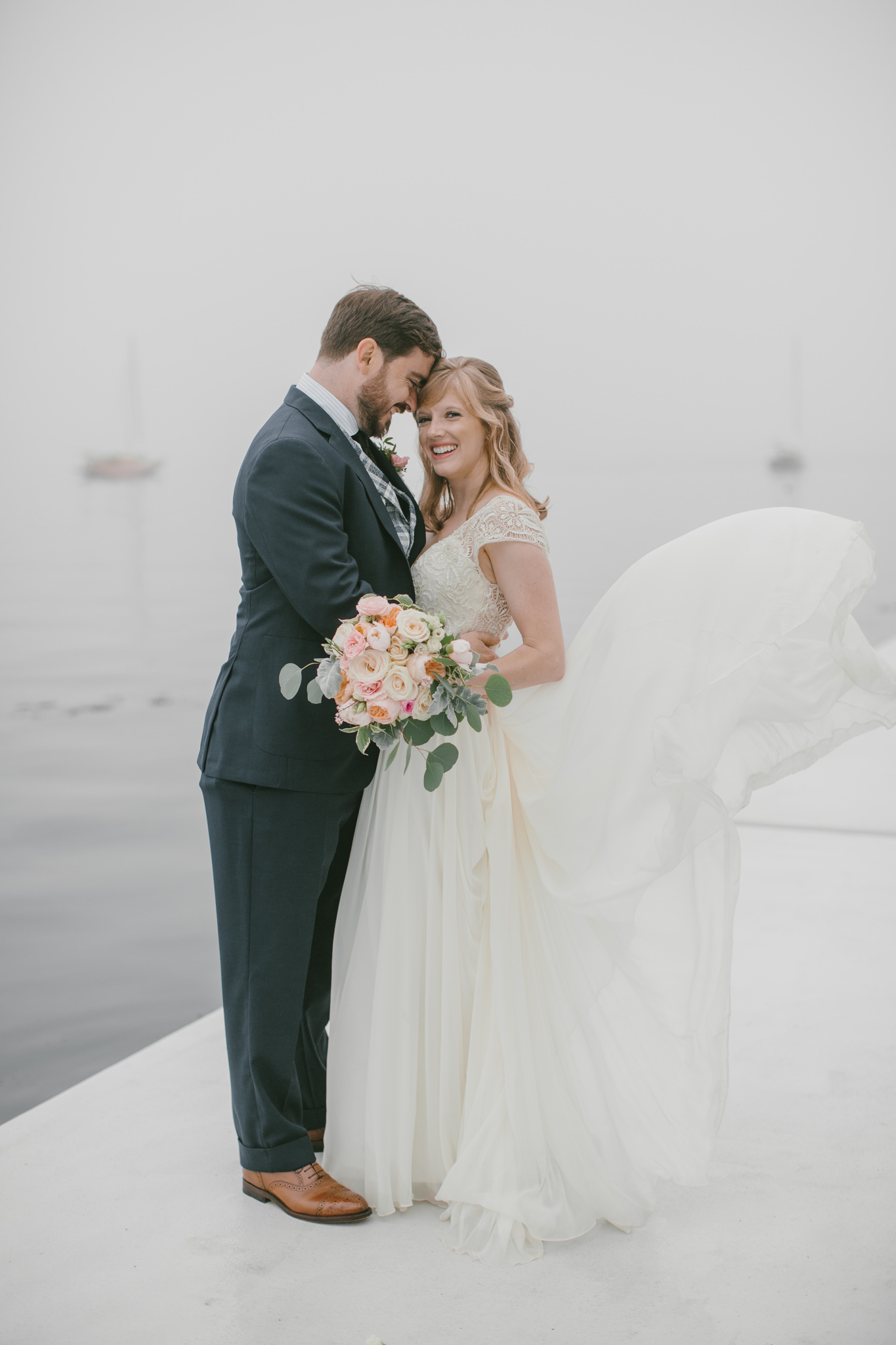 Intimate wedding in Winter Harbor, Maine
Their story began as a sweet friendship when they first met in College at Furman University.
At that time, Drew lived in Atlanta, and Amelia lived in Nashville. She knew she wouldn't be seeing him soon. But their paths crossed again soon. They decided to make it official and they decided to give long-distance dating a chance. Eventually, she decided to move to Atlanta, after finishing graduate school.
For the enagementring, Drew used a diamond that belonged to his great-grandmother. He worked with a designer to bring his ideas to life. When you look closely at the band, you can see the outlines of mountains. The mountains not only symbolize the peaks and valleys in a relationship and life, but also are a literal reminder of Amelia's favorite place to be.
When choosing a venue, they wanted it to be meaningful. After looking at several venues in Atlanta, Georgia nothing felt quite right. They wanted to get married in a place where no one in their circle of friends had gotten married before. But they also wanted a place that held some significance to them.
Drew kept suggesting Winter Harbor, a town very special to him and his family. His great-grandparents bought a house there in the 1950's that had remained in his family; his grandparents had fallen in love there, and Drew had spent most of his childhood summers there. It is the place he loves most in the world. Having been there with him, she had fallen in love with it. The remoteness made the planning process a bit daunting. In her quest for finding a place that was unique to them, she kept coming back to Winter Harbor. She started envisioning their wedding there. She loved the idea of tying their histories together in a place packed with so much nostalgia and beauty.
For their first look, they chose a charming New England house in Winter Harbor and celebrated the ceremony at Winter Harbor Yacht Club.